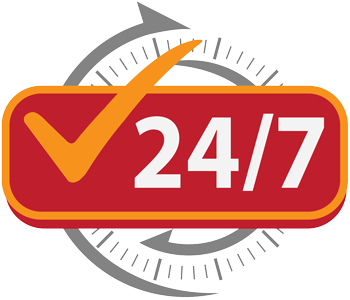 Workman and Son's is first rate — they know their job, they are very competent, and most importantly, they SHOW UP when they say they will, ready to get the job done.
Today was my first experience with the company. Devon and Michael showed up promptly and were very courteous and helpful. Would definitely recommend them and will absolutely call again if I have another plumbing issue. Thank you!!
Workman and Son's Plumbing are the King of Plumbers. Very reliable, friendly and professional. We will be calling them for all of our plumbing needs. …

Awesome, awesome people, and excellent service!! We had a huge mess with our sewer drain, because a root was obstructing the pipe. We called Workman and Son, and within minutes there was a truck at our house. …

Thanks Workman and Son's Plumbing for getting our plumbing issues resolved today. It is always a pleasure to do business with such a good company.
Our go-to company for plumbing needs. Thanks for always helping us out!

Shout out to John Workman and Workman and Sons Plumbing for taking care of my family in a timely manner, when our hot water heater went out they gave us all the options to best fit our financial needs. …

They are the Experts! Top in their field! Highly recommend!
(They) were very professional and courteous! (They) gave me multiple tips to keep my drain lines clear. They also thanked my wife and I for our service numerous times. Highly recommended!!!
(They) did an awesome job, very professional, great guys!! I will recommend and use for my future plumbing issues. Very satisfied!!
(They) had everything up and running within an hour. And the cost was very reasonable. We would highly recommend Workman and Son's Plumbing! …
Great work — very pleased!
We've have had two pretty major plumbing issues (pipes needing replaced). They are so quick (and also patient when you call crying). They have tons of advice and explain everything so you know what's going on. I will call them with all my issues (they may not love that) and I recommend them to everyone!

Workman and Son's Plumbing is the best in the Tri-state area. Quick to get the job done and reasonably priced. We don't use anyone else.
Workman & Son's Plumbing is a locally owned and family operated plumbing company in Ashland, Kentucky. We are fully licensed and insured, providing a full service of plumbing related needs for both residential and commercial projects. We also offer 24/7 emergency plumbing services.
Workmans & Son's has been operating for more than 40 years in the Kentucky/Ohio/West Virginia Tri-State area and we are able to pinpoint problems and solutions to keep your lines clean and free. We are proud to have a customer base of over 10,000 satisfied customers!
We offer a full line of plumbing-related service, from minor repairs to complete replacement.
Let us know how we can help you by completing an online free estimate request.